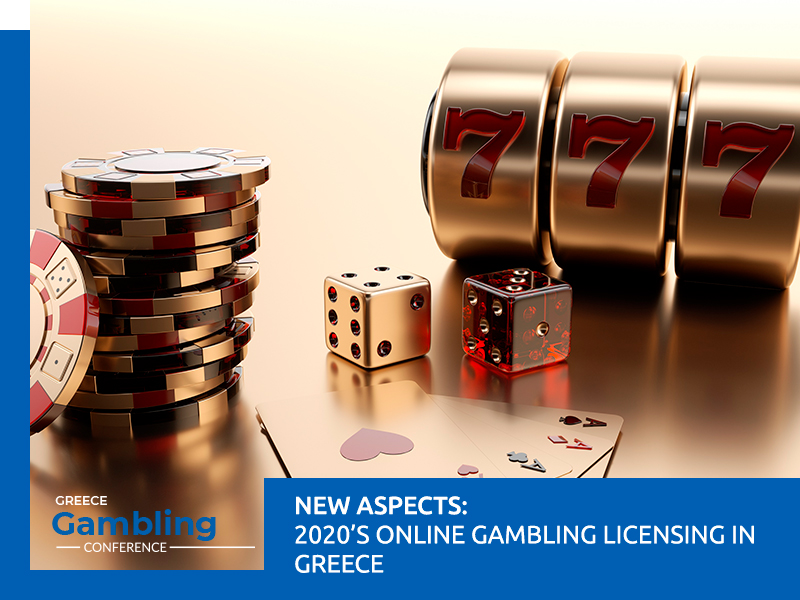 New Aspects: 2020's Online Gambling Licensing in Greece
The activity of Greek online gambling venues is regulated by Law No. 4002/2011 of 2011. According to it, only 24 companies can legally offer online gambling services. Moreover, the other state's license does not allow operating.
Obtaining an online gambling license in Greece
In autumn 2018, the local authorities announced an amendment to the online casino law, expanding the possibilities of gambling facilities. Following several months of considerations, the amendment was submitted to the European Commission and the Greek House of Representatives for review and approval.
It is driven by statistical data showing that the amount of illegal venues is increasingly growing in the country while tax default losses reach about 5 billion dollars – a substantial sum for the economy. At the same time, citizens get more revenues and can spend more money on online entertainment.
The amendment was approved, and the law was updated, initiating the country's first system regulating Greek gambling. Earlier, obtaining a permit for the online casino activity was almost impossible. The way is now open to foreign companies desiring to start an online gambling business here. The only thing, one should fulfill a range of governmental requirements.
The updated bill specifies that 24 local online gambling venues can operate under a temporary license until March 31, 2020. Afterwards, they will have to file an application for the new certification.
---
License fees: what does the amendment to the gambling law imply?
As part of the amendments, Greece will set up a license fee of 3 million EUR for online sports betting and slot machines. Besides, acting operators can expand their functionality for 1 million EUR.
The authorities keep a tax rate of 35% on gambling gross income. However, the amendment will allow facilities to work at the reduced corporate tax – 20%.
Some initial casino requirements disappear, for example, a deposit of 500,000 EUR. The Government also has refused to introduce a 15-20% tax on winnings over 500 EUR (the first 100 EUR won by an online casino player are exempt from taxation).
Legislation violators will enter the so-called black list with a ban on submitting an application for obtaining a license within a year. Casino approval documents will be issued and controlled by the Hellenic Gaming Commission (EEEP).
---
Two types of licenses and their differences
The authorities will grant two types of documents:
for online casinos and betting shops;

for other online gambling events.
2020's Greek online gambling licenses will be valid within 5 years. To extend the license, venues should submit an application a year before the expiry date. A single legal entity can be an owner: transfer of rights or sublicensing is not allowed. Casinos should file an application to the Hellenic Gaming Commission and pay a fee amounting to 10,000 EUR. They should also put 4 million EUR into the state budget.
---
Other licensing requirements in 2020
Facilities registered beyond Greece should have their own local servers;

casino owners should be previously unconvicted;

a venue striving for a license should pay 500,000 EUR as a guarantee deposit to any financial institution in Greece or in the European Union.
Along with the quite severe rules, such fees scare away a good deal of those desiring to launch online casinos. Nevertheless, gambling operators receive huge profits despite the high taxes. The Greek market imposes pretty tough conditions, but casinos are worth it. Otherwise, no one would meet these requirements.
The amendments were developed in close cooperation with the EU. It is obvious due to the harsh rules of online casino licensing. This is contrary to the conventional way of gambling business operations in Greece, although the EU assimilation is inevitable.
---
Licensing decision-making
The new rules of the Greek Ministry of Finance are based on close collaboration between the local government and EU representatives. The authorities acknowledge the absence of required experience in licensing gambling operators.
Representatives of European countries will verify gambling venues. Online casino owners will have to provide financial reports on the three years of their activity. Thus, the country is going to cut off local companies failing to prove the fact of their operations during this period.
If online casinos do not fulfill the above-mentioned requirements and do not submit an application on time, they will have to stop any operations within a month after the law becomes effective.
The Hellenic Parliament elected in summer 2019 has taken a serious approach to the major restructuring of the Greek gambling industry. It is not unlikely that new amendments and provisions will be added to the bill.
---
You can obtain more information about the specific nature of Greek gambling business operations at Greece Gambling Conference to be held on April 29 in Athens. The event will allow to discuss all nuances of gambling regulations, special features of launching and promoting online gambling, as well as to examine the market prospects after legislative changes.