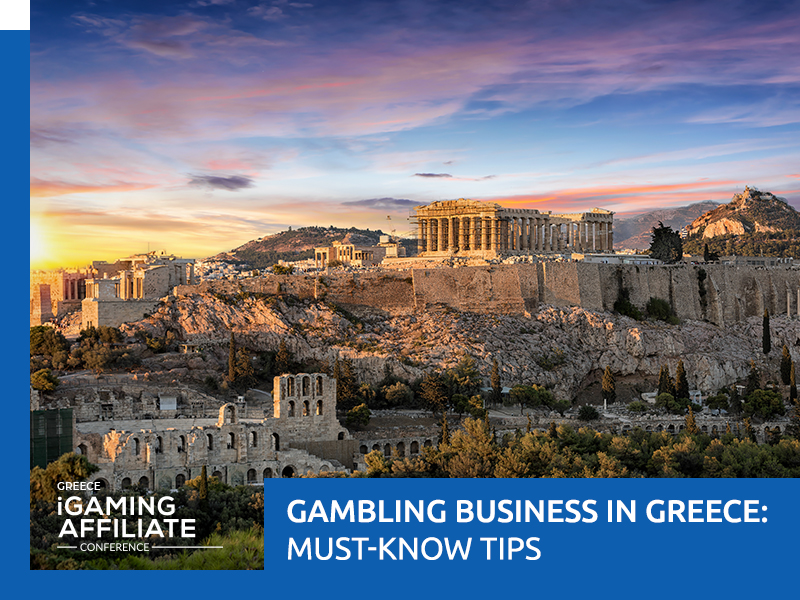 The Whole Truth About Greek Gambling Business: Regulation Features and Market Prospects
Greece attracts tourists from around the world not only by its sunny resorts and ancient places of interest but also by a variety of gambling venues. The gambling activity is legalized in this country and regulated at the state level. Currently, the local authorities are working on the advancement of gambling legislation. Therefore, the industry can face changes soon.
The article reveals the specific nature and regulation of the Greek gambling market.
Greece's gambling market: what are its key features?
Both online and land-based gambling is legalized in Greece. Operators are allowed to organize such types of gambling entertainment as lotteries, table casino games, betting on various events, etc. Games can be conducted using slot machines and terminals.
The online segment is monopolized by a provider of lotteries and betting pools – ОРАР. Gamblers can enter diverse online casinos and betting shops: Stoixima, SportingBet, Bet365, and others.
There are eight legal land-based casinos. Venues are located in Rhodes, Corfu, Salonika, Eastern Macedonia and Thrace, Ermoupolis, etc.
One is going to establish a casino resort called Hellinikon in a suburb of Athens within the territory of the former airport. It will be a major complex hosting at least 120 gaming tables and 1200 slot machines. Besides, this project includes a hotel, a conference center, and other non-gambling facilities.
The local authorities pay great attention to anti-gambling addiction measures, thus they have established responsible gambling principles at the state level.
Participation in games of chance in Greece is allowed only in gambling venues. Betting beyond such outlets is forbidden. There is a minimum age for gamblers: persons over 21 years of age are allowed to visit casinos.
Gambling revenues
Gambling business is one of the sources of state budget filling in Greece. All operators working in the country should pay taxes. Since 2017, online companies have been paying 35% of their income.
Land-based operators provided Greece with €1.63 billion in 2017. OPAP received more than 73% from profits.
As to the profitability of companies providing online services, the gross income of 24 operators was €391.6 million in 2018. They transferred €137 million to the state budget.
Offline gambling regulation
Greek legal gambling businesses are governed by the law 4002/2011. The activity of gambling companies is controlled by the Hellenic Gaming Commission. This body is responsible for monitoring the gambling market and issuing license certificates.
To obtain a gambling license, you should submit an application and a corresponding package of documents to the Commission. Receiving a permit for slot machine operations, entrepreneurs have to make an annual payment for electronic equipment utilization. Moreover, gambling business organizers should pay an annual license fee.
Note: all games and slot machines should be certified. This procedure is carried out by the Gambling Committee. Corresponding certificates are also issued for premises installing gambling equipment.
Online casino regulation
Greece legalized virtual gambling platforms in 2011. Various operators received 24 temporary licenses. According to the law being under consideration of the EU, holders of such permits will be allowed to operate until the end of March 2020. Afterwards, operators will have to submit a repeated application for obtaining new approval documents.
As of today, the online gambling market is actually monopolized by ОРАР. This company was public earlier and was privatized in 2013. It has gained exclusive rights for holding online lotteries and organizing virtual casino operations.
Nowadays, the local authorities are improving legislation aimed at online gambling regulation. Other gambling companies, including foreign ones, are expected to enter the market in the future.
Potential introductions on the Greek gambling market
In early 2020, the Ministry of Finance of Greece sent a project of new online gambling holding rules to the UK Gambling Commission (UKGC).
This document prescribes a separate type of licenses for the gambling activity on the Web. There will be individual permits for online sports betting and other games.
The draft specifies that the license for gambling platform establishment will cost €2 million and €3 million for betting shop operations. The following permits will be valid within seven years.
This document is designed to impose a strict control of gambling entertainment based on a random number generator. A maximum sum of bets in such games will be €2. Participants can earn a profit amounting to not more than €5000 per game. A maximum winning in jackpot games should not exceed €500,000.
These rules will become effective if the European Commission approves them. The final decision on this issue is expected to be made after April 1, 2020.
---
The advantages and prospects of the Greek gambling market will be thoroughly discussed at Greece Gambling Conference.